Classrooms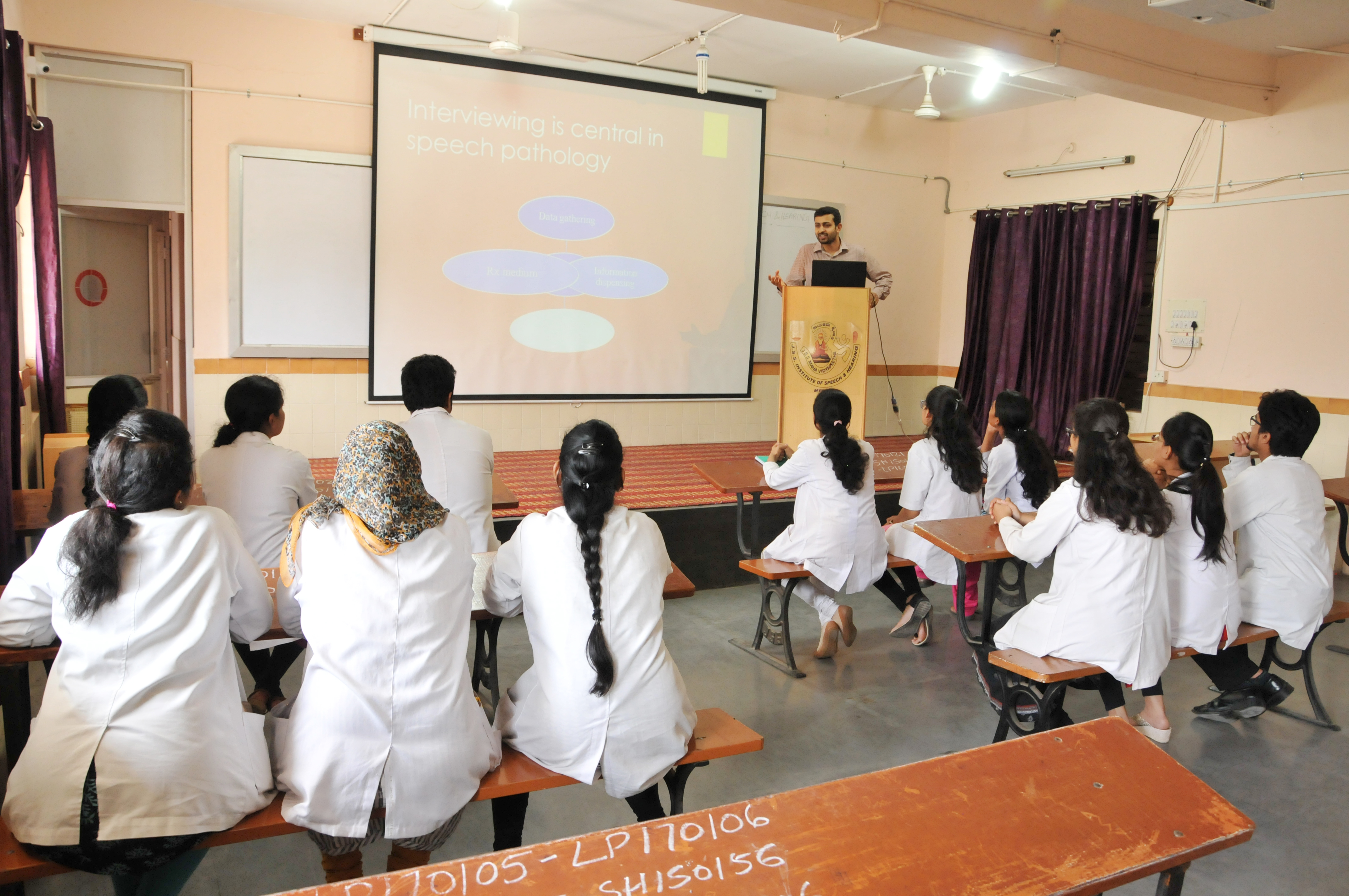 The institute provides spacious classrooms equipped with over-head projectors for active learning utilizing multimedia.
Laboratories
Speech Science and Hearing Science Lab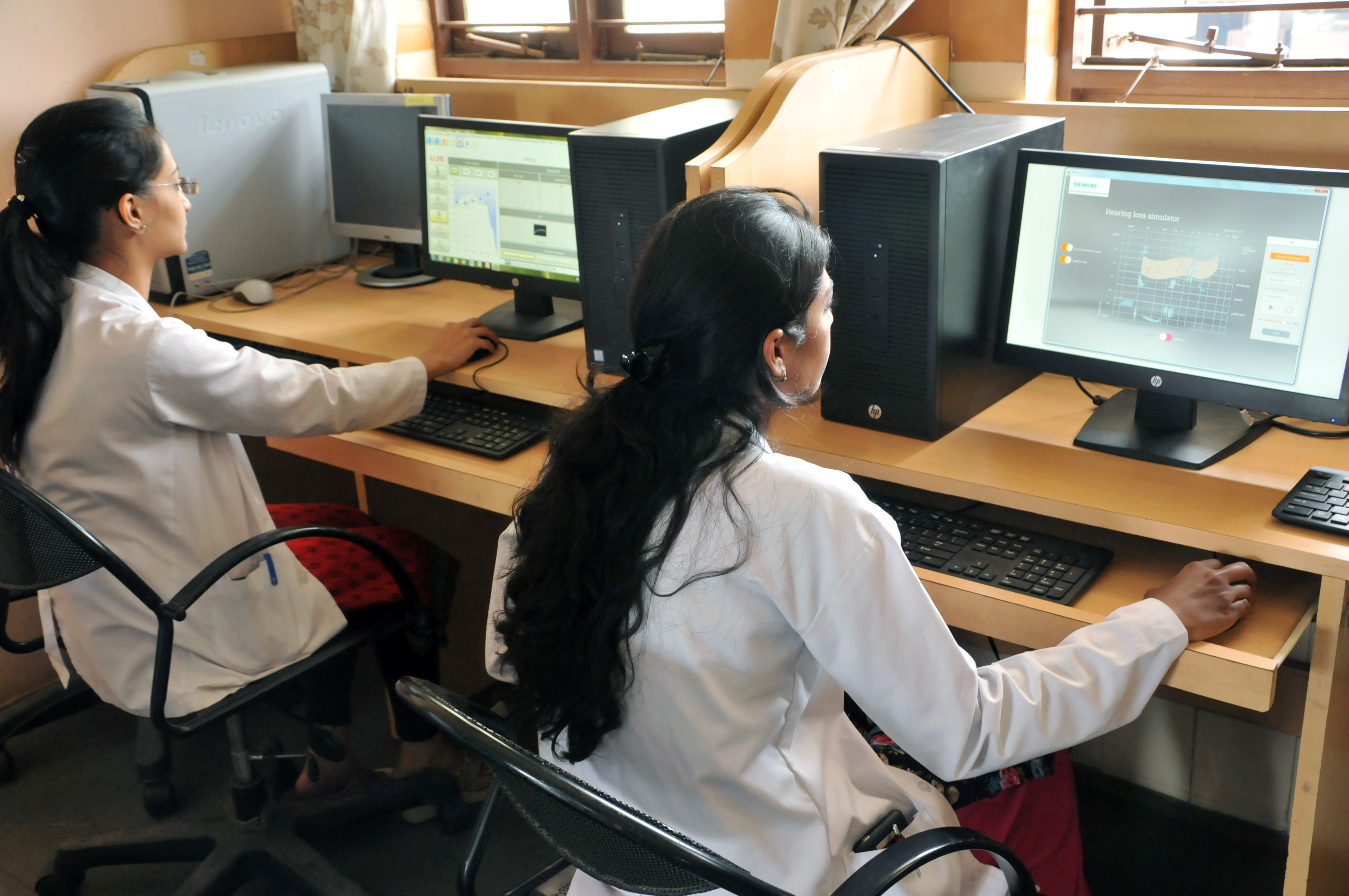 The speech science and hearing science labs are established to train the students in the basic as well as advanced knowledge about hearing, speech, language and the various instruments and advanced softwares used to analyze and treat various communication dosorders. The computers are loaded with software to help them learn to analyze normal as well as pathological aspects of speech productions, hearing, anatomy, linguistics, phonetics, articulation, hearing processes etc.
Earmould Lab
This laboratory is well equipped to make hard as well as soft custom earmoulds. Here, the students receive hands-on training in the making of earmoulds.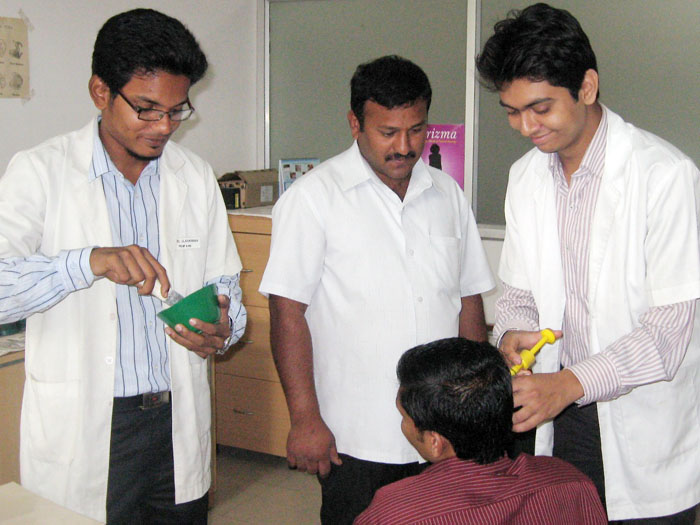 Library
The 'Library and Information Centre' of JSS Speech and Hearing Institute was established in the year 2001-02 with the sole objective of catering to the academic requirements and quenching the knowledge thirst of faculty and students. The library is equipped with resource management software "EASYLIB" and houses a vast collection of text books in the field of speech and hearing. The library is also subscribed to national and international journals in the field of speech and hearing.
Books in the institute library as on 15-5-2017
| Sl.No | Material | Total counts |
| --- | --- | --- |
| 1 | Total Number of Books available | 4531 |
| 2 | Journals with back volumes | 24 |
| 3 | E-Books | 35 |
| 4 | Dissertations and Thesis | 428 |
| 5 | International journals | 5 |
| 6 | National Journals | 2 |
| 7 | Manuals | 123 |
Accommodation
Hostel accommodation is provided for women. The hostel is homely, well managed and provides nutritious and hygienic food to the students.
Health Care for Students
The institute organizes annual medical checkups and the students are entitled to medical care by specialists form the JSS Hospital, Mysuru.
Student Welfare
Students are under the care of assigned mentors and receive professional counseling when necessary. The staff of the institute are friendly and always available for interaction. Anti-ragging squads are active in the campus, where the faculty as well as students are members. Parents are regularly intimated regarding student's well-being and progress. They could access the Director and other staff of the institute with ease to get information regarding their wards.
Co-curricular activities
The institute has created facilities for and encourages students to engage in sports and cultural activities. The students of the institute participate in various cultural and sports and competitions and have won several prizes. Students and staff members of the Institute are also actively involved in the National Service Scheme activities like Shramadhan, public awareness programs etc.